Speech and Language 2
15th June
Parents,
A new padlet to use alongside your pack. Please access by clicking on the following link:
https://en-gb.padlet.com/cfarren072/sws97gcplyxckqex
Many Thanks
Mrs Farren
7th June
Parents,
I have added some recipes under the 'home learning' section for you to try with your child.
These are favourite recipes with everyone in this house! Have fun and send me some photos!
Many Thanks
Mrs Farren
1st June
A new padlet to use alongside your pack. Please access by clicking on the following link:
https://padlet.com/cfarren072/v3ri81denxt52uij
Many Thanks
Dear Parents
I have set up a new learning platform/planner called a padlet.
This padlet will be used along side your pack I sent home last week.
It will help guide you what work to complete in the main areas of the curriculum.
Please click on the link below:
https://padlet.com/cfarren072/rnwxu3viqjtpcmck
Password: S&L2 (capital letters)
17.05.2020
Parents of pupils in S&L Class 2:
I've been in hospital and just after an emergency operation.
I sent home a detailed pack of practical and written activities last week.
Please plant the sunflower seeds I provided in your pack - next week you will be able to start your sunflower diary.
Each day, try your best to complete a S&L activity, 1 Literacy activity, 1 Numeracy activity and 1 Topic/WAU activity - all labelled in your pack. Do what you can.
Enjoy an Art activity I have provided each week also. Get outside and enjoy the good weather when you can.
I will provide a detailed planner very soon.
Many Thanks
C Farren
SCHOOL CLOSURE
20th April 2020 - I hope you all had an enjoyable Easter holiday.
The plan for the next two weeks has now been loaded in the 'Home Learning' area. Please feel free to email me: cfarren072@c2kni.net. It would be lovely to hear from you.
Please see plan of work sent home. Your pack will cover a long term closure. Most work is explained within the pack. I will update and set work from the pack every 2 weeks. This will be displayed under 'Home Learning Sheets' within our class page - Speech and Language Class 2.
Take care and stay safe everyone ... Many thanks, Mrs Farren.
Our class teacher this year is Mrs Farren; our classroom assistant is Mrs Bratton and our Speech and Language Therapist is Miss Dooley.
Each day we work extremely hard carrying out all our activities. Speech and Language is the focus of our day but we cover all areas of the curriculum also. We are very lucky to have Mrs O'Gorman back on a Tuesday for Musical Pathways.
We attend the S&L class in Ebrington Monday through to Thursday and then return to our mainstream class on a Friday. Mrs Farren will visit us in our other school on a Friday.
We carry out lots of fun art and baking activities throughout the year especially coming up to Halloween, Christmas, St. Valentines and Easter… keep an eye on our webpage for all our photos!
REMINDERS:
Please remember to bring homework bags to school every day.
All homework is handed in on a Thursday unless otherwise stated.
Check home/school diaries on a daily basis for new information.
Individual Speech and Language homework is sent out on a Monday or a Wednesday by Miss Dooley.
PE is on a Tuesday … all children must wear gym shoes.
Dinners are £2.60 per day.
Should you need to come and speak to myself (Mrs Farren) or Miss Dooley (Speech and Language Therapist) about any concerns, please do not hesitate to make an appointment for after 3pm. Alternatively, you can send a note via the home/school diary.
Thank you,
Mrs C Farren
Latest Gallery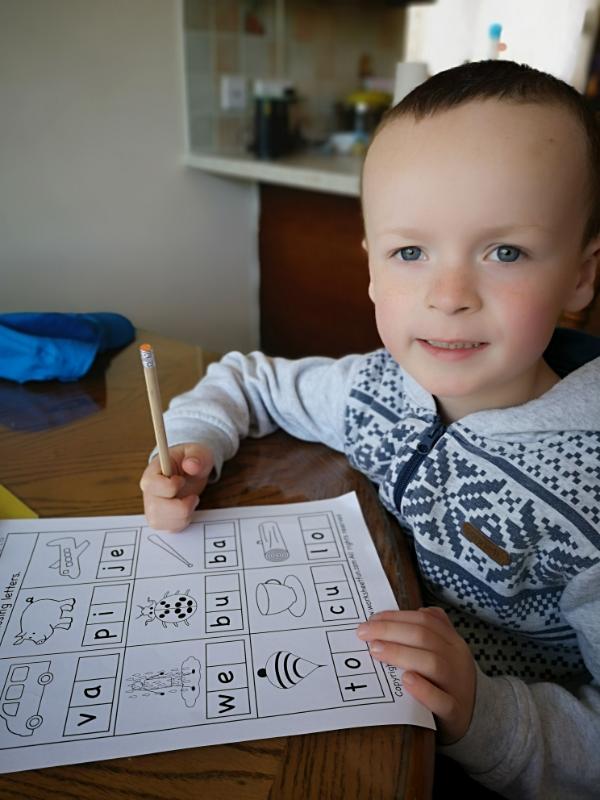 Ebrington Primary School, Clooney Campus, 67B Limavady Road, L'Derry, BT47 6LR | Telephone: 02871343864 | E-mail: bguthrie493@c2kni.net