Speech and Language 2
Welcome to Speech and Language Class 2! We currently have 9 boys and 2 girls in our class.
Our class teacher this year is Mrs Farren; our classroom assistant is Mrs Bratton and our Speech and Language Therapist is Miss Dooley.
Each day we work extremely hard carrying out all our activities. Speech and Language is the focus of our day but we cover all areas of the curriculum also. We are very lucky to have Mrs O'Gorman back on a Tuesday for Musical Pathways.
We attend the S&L class in Ebrington Monday through to Thursday and then return to our mainstream class on a Friday. Mrs Farren will visit us in our other school on a Friday.
We carry out lots of fun art and baking activities throughout the year especially coming up to Halloween, Christmas, St. Valentines and Easter… keep an eye on our webpage for all our photos!
REMINDERS:
Please remember to bring homework bags to school every day.
All homework is handed in on a Thursday unless otherwise stated.
Check home/school diaries on a daily basis for new information.
Individual Speech and Language homework is sent out on a Monday or a Wednesday by Miss Dooley.
PE is on a Tuesday … all children must wear gym shoes.
Dinners are £2.60 per day.
Should you need to come and speak to myself (Mrs Farren) or Miss Dooley (Speech and Language Therapist) about any concerns, please do not hesitate to make an appointment for after 3pm. Alternatively, you can send a note via the home/school diary.
Thank you,
Mrs C Farren
Latest News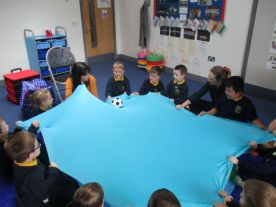 26th Sep 2019
A busy start to the year in S&L Class 2
Ebrington Primary School, Clooney Campus, 67B Limavady Road, L'Derry, BT47 6LR | Telephone: 02871343864 | E-mail: bguthrie493@c2kni.net