Speech and Language 1
11th May 2020-Update-
Below are the contact details for the LCS and their website link. This is useful information that has been given to me today. I have been informed that you will be hearing from EA very shortly but should you have any queries before then you can use these links.
EA Language and Communication Service 02882411574
Email: LCSGeneral@eani.org.uk
Website: https://www.eani.org.uk/services/pupil-support-services/language-communication
I hope everyone is well and safe. Enjoy the lovely weather.
Monday 11th May
Please find below in the home learning section, week 6 suggested learning.
Thank you for collecting your pack on Friday- it was just wonderful to get talking to most of you and to see some of the children.
Keep in touch through whatever platform works for you.
Stay home and keep well.
Monday 18th May
Hello everyone, please find suggested learning in the Home Learning link, which is downloadable. Week 7 Monday 18th May. I will also up load to WhatsApp group and to email addresses. Mrs Marlow and I have consulted on the learning to meet this term's language learning intentions. We will both be in the school building two days this week- Monday and Friday for scheduled parent interviews for our exiting children. By today, I would hope that all parents have received their letter from EA. Should there continue to be confusion or problems please do get in touch.
Keep up all the hard work- boys and girls and parents! Loving see the photographs and the great work/videos.
Mrs Pentland
Monday 25th May- Bank Holiday
Hello everyone, and a special message to all my boys and girl for the fabulous work that you are doing at home with your parents. I am so happy and very proud of all of you. Keep sending loads of your photos and videos. Below in the home learning section is week 8 suggested learning and examples modelled for you.
Take care.
Mrs Pentland
Monday 1st June
Hello everyone. It was just great to see you all on Friday. Thank you for coming to pick up your final suggested learning pack. On the WhatsApp I see some of you have been busy already with the pots- hope you had good fun. Below in the home learning section you will find week 9 and 10 suggested learning. Keep enjoying the lovely weather and keep sending me all your great work.
Keep well and stay safe.
Mrs Pentland
Monday 15th June
Good morning everyone. Thank you all for staying in touch and sending such great work- I am really proud of all of you and super proud of our children. Under the link below, is the last suggested learning for this school year. I know there is much more in your packs but you can store these activities for a wet day in the summer. Keep going with as much practical experiences as you can. Have a lovely Summer and see you all in September!
Mrs Pentland
Latest Gallery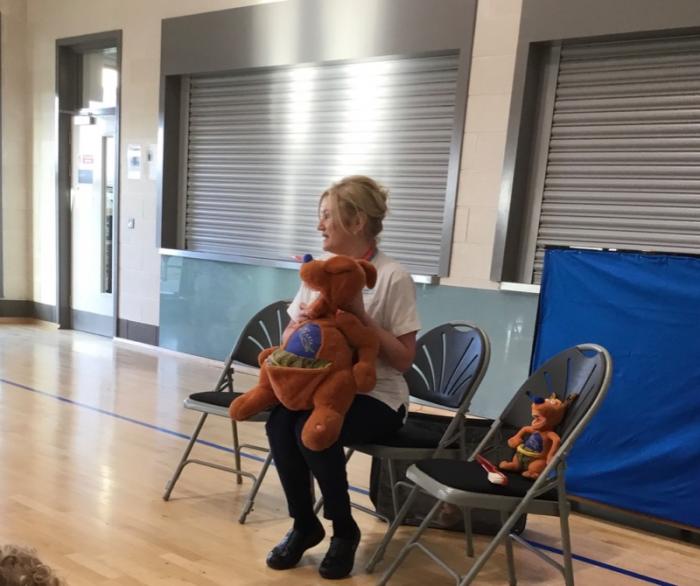 Ebrington Primary School, Clooney Campus, 67B Limavady Road, L'Derry, BT47 6LR | Telephone: 02871343864 | E-mail: bguthrie493@c2kni.net