School Council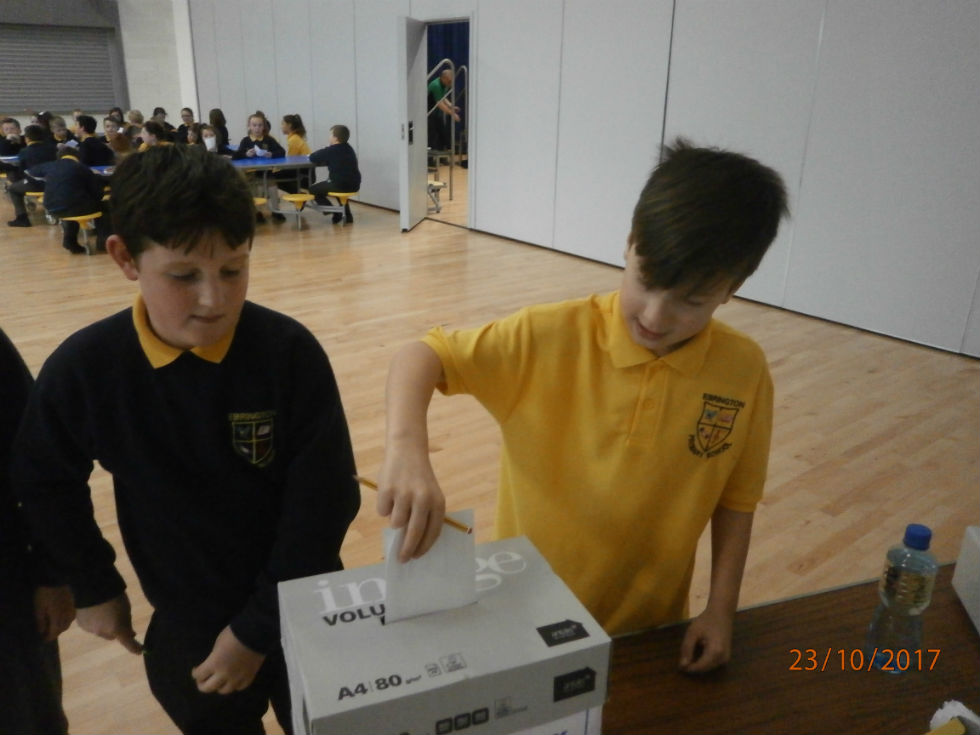 Ebrington Primary School established their School Council in 2017 and it has been going from strength to strength each year. We elect our new members for the school council each September and aim to meet fortnightly.
In this school year, the school council have been busy. They have met for meetings regularly.
Term 1:
Our fundraiser was 'Odd Shoe Day.' The council decided that the money raised from each class would stay within their classroom and they could discuss with their teacher what they wanted to buy. Some classes bought games, playground equipment and construction toys.
Term 2:
The chairperson, deputy chairperson, secretary and public relations officer met with Mr Guthrie to share the council's ideas with him.
Our fundraiser was an Easter hamper and 5 small prizes.
We look forward to the decisions and positive impact they will have for the pupils of Ebrington P.S in the future.
Mrs McCrea and Ms Cooke.
Ebrington Primary & Nursery School, Clooney Campus, Limavady Road, Londonderry | Tel: (028) 71 343864