School Council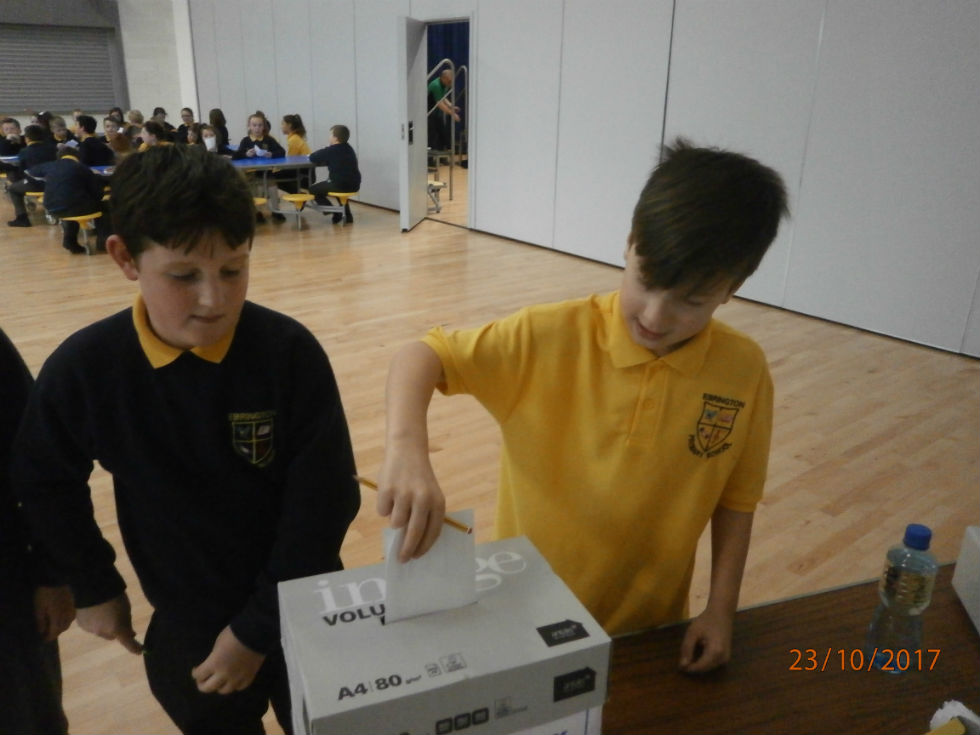 Ebrington Primary School established their School Council in 2018 and it has been going from strength to strength each year.
We elected our new members for the school council in September and we meet fortnightly in the school library.
In this school year, the school council have been busy. They have met for meetings regularly, organised new playground equipment for the three playgrounds, visited the Guildhall to take part in Local Democracy Week and also held a fundraiser through having a crazy hair day!
We look forward to the decisions and positive and invaluable impact they will have for the pupils of Ebrington P.S in the future.
Mrs McCrea and Ms Cooke.
Ebrington Primary School, Clooney Campus, 67B Limavady Road, L'Derry, BT47 6LR | Telephone: 02871343864 | E-mail: bguthrie493@c2kni.net