Y2B
Hi everyone,
Hope this finds you all well. It's so hard to believe we are now in June and all of us are thinking about taking a break from school to enjoy the Summer, in whatever form that may take.
The padlet we're linking below is a three week padlet so you'll notice there are more activities included as you scroll through each column. Please remember, you do not have to complete all activities, do what you can. A paper pack will go home to support children as well. Pick and choose between both resources, padlet and paper pack - make it work for you, your setting and your time.
The weather has been fantastic so make sure you're finding the balance between school tasks and outside. Little and often is maybe an easier approach than a prolonged period inside when everyone would much rather be outside.
Our new padlet can be accessed using this link
https://padlet.com/gbutcher421/wwdl6jd18ew32f3r
The password again is primary2 (no capital letters, no spaces).
We really appreciate all your hard work and feedback. Special thanks to those who have taken time to email or contact us. The time you've taken to do this has been so much appreciated. If you haven't been in touch, please use the email address below to let me know how you've been getting on.
lirwin390@c2kni.net
Take good care of yourselves and your family.
Love to you all
Mrs Irwin x
Latest Gallery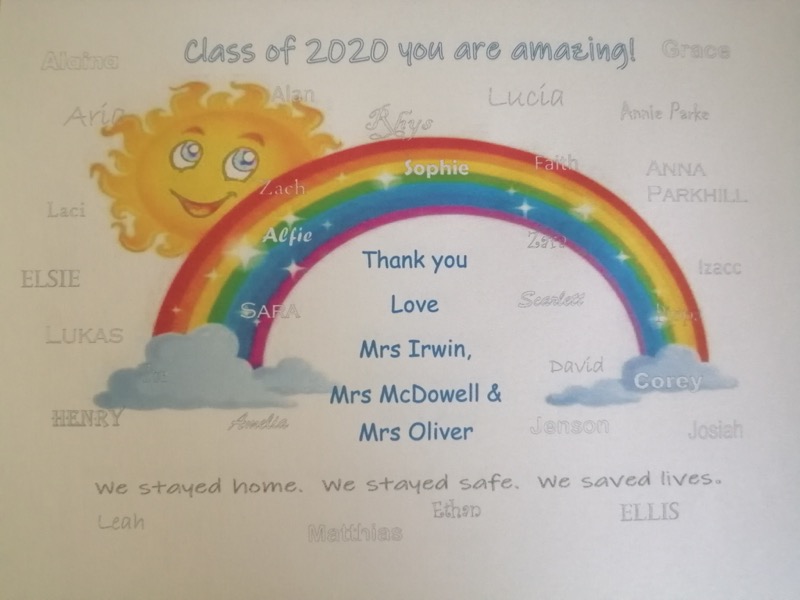 Ebrington Primary School, Clooney Campus, 67B Limavady Road, L'Derry, BT47 6LR | Telephone: 02871343864 | E-mail: bguthrie493@c2kni.net