Y5B
Hello to the pupils, parents & families of 5B,
I hope you are all well and keeping safe. Missing all your smiling faces so much. I know you all have been very busy with school work at home and that is fantastic! Try to do something, even just a little, everyday. Feel free to email me, pictures welcome, to let me see how you're getting on.
In the 'Home Learning Sheet' section at the bottom of this page is a document which suggests some websites that you may find useful. (P5)
In the 'Home Learning' section there are 6 activities that have been uploaded. These are mainly World Around Us activities. (Introduction Letter, Outline of activities, Water Cycle Powerpoint, Label Water Cycle, Comprehension on water cycle differentiated-(1 star is the easiest activity) and Capacity- making a potion is the final activity.
Try your best to keep working through the pack of work that was given out at the start of May.
A 'Padlet' has been created for you to access and complete some activities. These will support your child's Literacy and Numeracy but there are also activities for other curricular areas too. Please email me pictures of work at home and I will share them on Padlet. Use the link and password below.
Link: https://padlet.com/jmccrea806/e4xpb11s732774ef
Password: primary5
If you need to contact me about anything my email is:
Keep safe
Mrs McCrea
Hello Year 5,
I hope you are all keeping well. If you have really good memories, you will be able to think back to November 2019 when both P5 classes attended an Ulster Orchestra concert on 'Global Rhythms' in the Waterside theatre? In Term 3 of this year, we had hoped to be able to follow on from this with a series of lessons on 'Multicultural Music' by a percussion tutor, Mr Ronan McKee. Unfortunately, schools closed just before this began. The aim is that- at least some of you- will be able to enjoy this experience next year. But in the meantime, Ronan has sent me this video to give you a taster into some of the instruments and musical learning experiences you will hopefully be able to enjoy in the future. I hope it reminds you of the fun time we had watching the Ulster Orchestra and if you have an instrument at home, it would be great if you could get it out and keep up your own practising. Who knows, you might become an Ulster Orchestra player one day?! I hope you enjoy the video and all being well, I will see you again soon! Love from Mrs Armstrong
Latest Gallery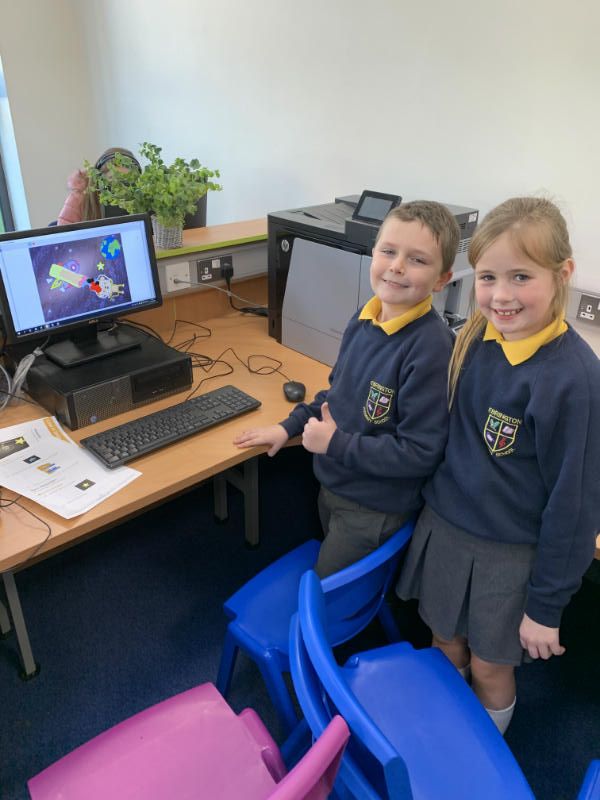 Ebrington Primary School, Clooney Campus, 67B Limavady Road, L'Derry, BT47 6LR | Telephone: 02871343864 | E-mail: bguthrie493@c2kni.net