Y7B

September 2021
It has been great to see everyone back in school this week and I think we have enjoyed getting back to some sort of routine. Over the next few weeks we aim to work really hard to go over some of the P6 Maths and English topics and hopefully that will help with P7 learning as we move through the year.
Homework is now up and running and the children have been given booklets to take home, from which they will complete a set number of pages each night. Homework is brought into school each day and the activities for the night are explained so hopefully everyone knows what they are doing.
We will continue to use Google Classroom this year as a link between the classroom and home. If you are not able to access this then please contact me at school.
The Ryan McBride Foundation will be providing ball skills and PE lessons on a Thursday after lunch. It would be easier for the children if they just wore sports kit to school on this day and also brought a waterproof coat.
Miss Dougherty will be in the classroom this year too and we are both looking forward to enjoying your final year at Ebrington Primary School.
J. Torrens
D. Dougherty
Latest Gallery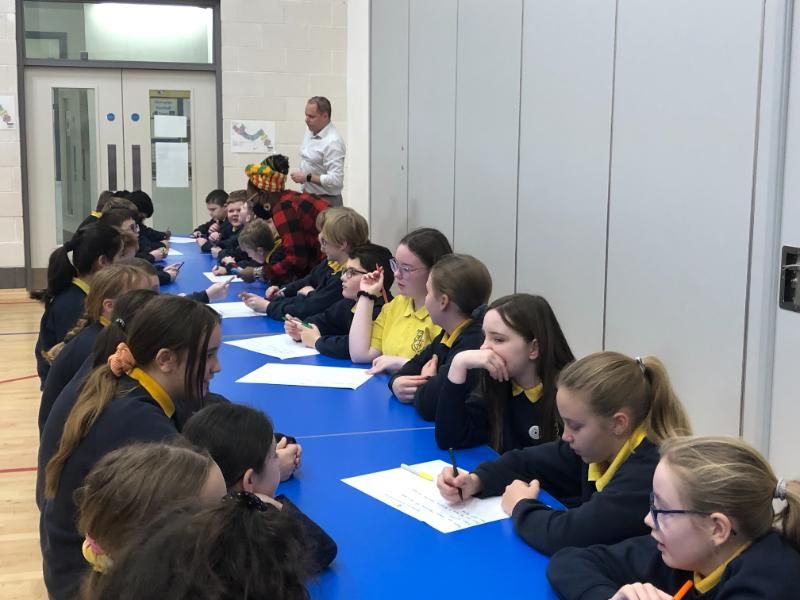 Ebrington Primary School, Clooney Campus, 67B Limavady Road, L'Derry, BT47 6LR | Telephone: 02871343864 | E-mail: bguthrie493@c2kni.net