Y4A
Mr Moore would like to extend a very warm welcome to the pupils, parents and friends of Primary 4A.
In P4A this year we have 12 boys and 14 girls.
2019/2020 promises to be a very exciting and busy year within our classroom as we will be covering the full range of the Northern Ireland Curriculum. Some of the interesting topics that we will be covering include - Weather Watchers, Through The Eyes of a Child and Long Long Ago.
On Mondays in term 1 we will have specialist multi skills coaching funded by Institute football club.
Every Wednesday in Term 1 we have P.E.
We have written homeworks on a Monday and Tuesday night (Literacy and Numeracy), Spellings and activity folder (Monday - Thursday), Tables (Monday - Thursday) and Reading on a daily basis.
Here in Ebrington Primary School we have an open door policy so please feel free to pop in should any questions or queries arise.
Keep a close eye on our webpage and our Facebook page to keep you updated throughout the year.
Kindest Regards
J.Moore
Latest Y4A News
1st Apr 2022
Year 5 perform the new school Eco song for all to learn and enjoy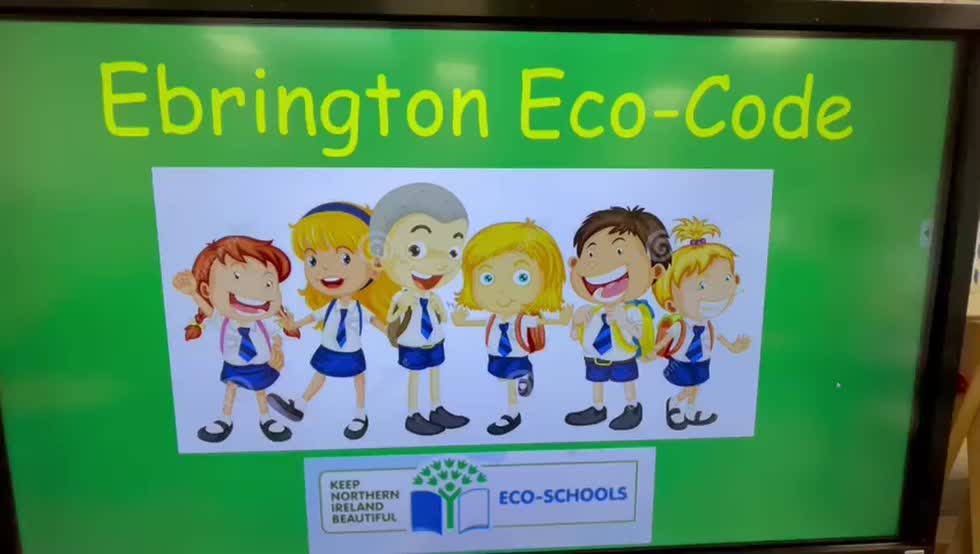 Ebrington Primary School, Clooney Campus, 67B Limavady Road, L'Derry, BT47 6LR | Telephone: 02871343864 | E-mail: bguthrie493@c2kni.net