Paramedic Simon visits Nursery 2
2nd Mar 2018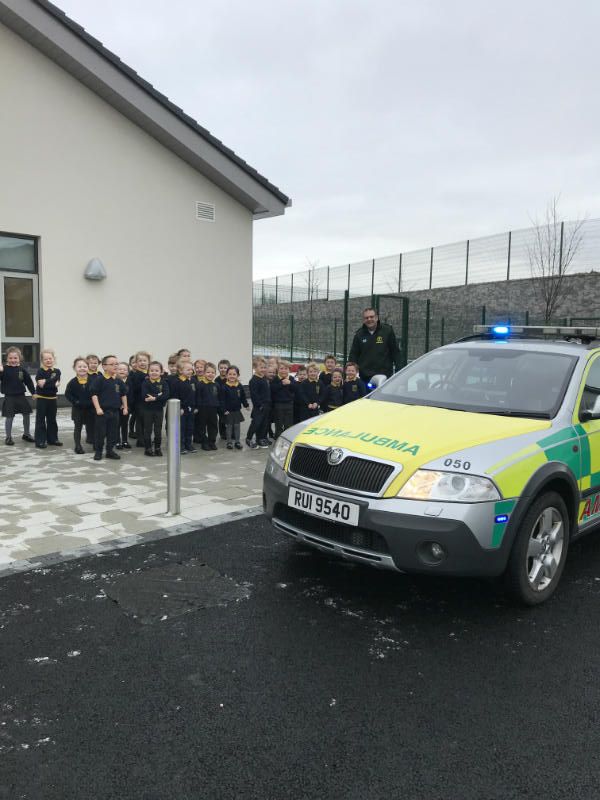 the siren was very loud!
Simon told us sometimes people need more oxygen from the bottle to help them breathe
he showed us the steam that people breathe in
it felt cold!
we looked at Matthais' heartbeat on the monitor
Laci tried on the neck collar. She couldn't look at her toes when she was wearing it!
the cast felt really soft and floppy, it had little balls inside it - just like a beanbag!
We pretended Alan had hurt his leg. Simon put the cast on and used the pump to suck out the air.
the cast wasn't soft and floppy anymore, it was hard!
Scarlett got a bandage on!
Zoe tried on Simons coat and helmet. These are important to keep him safe when he is working, especially at night.
Archive
Ebrington Primary School, Clooney Campus, 67B Limavady Road, L'Derry, BT47 6LR | Telephone: 02871343864 | E-mail: bguthrie493@c2kni.net